New website with webshop!
/
/
New website with webshop!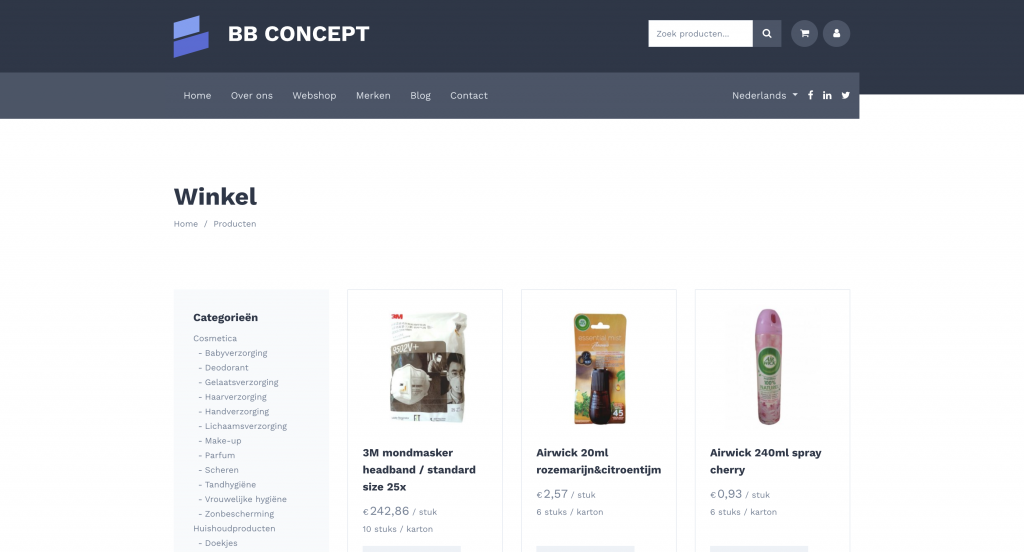 We are excited to announce the launch of our new website! Starting today, you can also visit our brand new webshop to order our products. Click on an item, add it to your shopping cart and order it. It's that simple!
Go to our webshop now!
In addition to all this wonderful news, you can now follow all the news of BB Concept in this blog andvia the links to our social media. So make sure to follow us on Facebook and Twitter!
Continue reading
BB Concept Aalst - 1 Year Anniversary
Last week, we celebrated our 1 year anniversary in Aalst! Due to Covid 19, we sadly couldn't celebrate together, but we made sure our employees could celebrate this milestone with their families with a tapas box. Thank you so much for everything you guys do for us. You guys are the reason all of this …
Continued